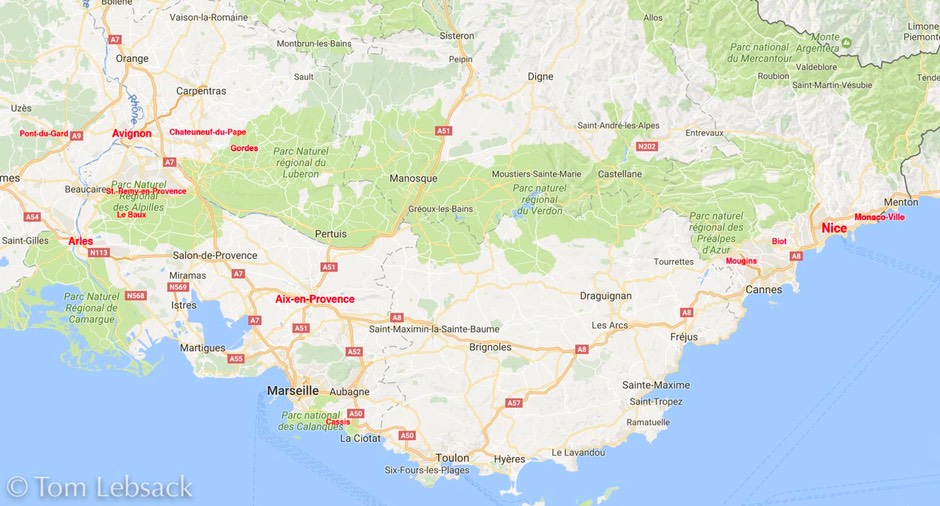 In September, 2016, we took advantage of the Alliance-Schlumberger reunion in Aix-en-Provence to visit a part of France that we had not been to before. Provence is famous for its beautiful small villages and towns, art, food, wine and geology, offering great photo opportunities. 
We spent four nights each in Aix, St. Remy-de-Provence and Nice, using these as bases for day trips in the surrounding areas.
The western part of our itinerary included visits to Le Baux, Cassis, Avignon, Arles, Pont-du-Gard, and Châteauneuf-du-Pape. On our way east to Nice we visted Gordes, and over the next few days saw the sights of  Nice, Monaco, and the small towns of Biot and Mougins.
Click here for our itinerary. Click on the tabs above to view photos.
Tom & Linda